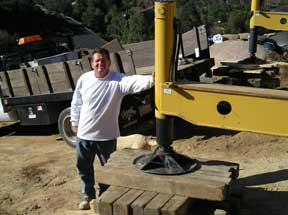 Lana Kackstetter of Contractors Insurance Specialists has the expertise in servicing the insurance needs of contractors of all types and sizes, this has been developed over the past 40+ years. This experience enables us to obtain the best coverage at the lowest price for our clients.
We can do the same for your business.
Construction insurance customers include builders, general contractors, design and build firms, specialty contractors and subcontractors, and owners of private construction projects.
Construction insurance coverage includes commercial general liability, commercial auto, umbrella liability, workman's compensation, inland marine equipment, bonds and builders risk for building under construction.
Dedicated underwriting units offer specialized focus and expertise for both the residential and commercial builder. Broad construction coverage along with many built-in additional features make Contractors Insurance Specialists a leading provider in coverage for Arizona contractors.
For more information, send us a request on our Contact Us page, or call
(866) 941-3631.
Call for a free, no obligation quote!